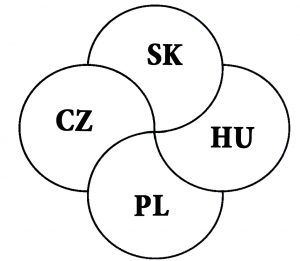 The 37th  Colloquium 2020
will be held from the May 27, 2020 to May 29, 2020, in Zuberec – Brestová, Western Tatras, Slovakia.
VENUE and ACCOMMODATION
The location of the Colloquium venue will be Village Zuberec – Brestová, UNIZA resort of Zuberec, National Park Western Tatras, Slovakia
(see: http://zuberec.uniza.sk/ or here )
Our UNIZA resort in Zuberec – Brestová was under reconstruction in autumn 2017. Therefore the old road is out of service! Our resort done the new road to the resort UNIZA. Please use this road! Details download here: New road
The UNIZA resort of Zuberec  – Brestová offers accommodation in 16 chalets whose interior underwent the renovation in 2011, 2017 and 2019. The ground floor of each chalet offers a living room with comfortable seats and a TV, a kitchen including a fridge and an electric kettle, and a bathroom. The first floor comprises of two twin bedrooms. There is a possibility to place, on request, two extra beds. Guests of the UNIZA resort of Zuberec – Brestová  can relax in the traditional Finnish sauna that faced the renovation in 2013.
CONTRIBUTIONS
The all contributions will be published in colloquium Proceedings. Contributions processed according to template (4 pages including figures and tables). Please sent it no later than April 14, 2020 to the e-mail address: kmi.conference@fstroj.uniza.sk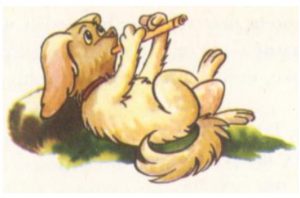 Template for download:Template Colloquium 2020
If you are interested there is also possibility to publish the contributions in the journals: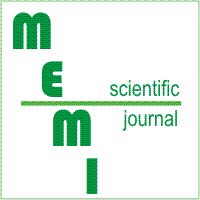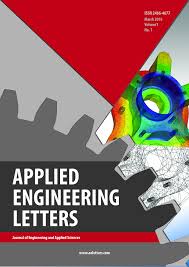 Papers should be prepared strictly according to instructions posted on journals web pages. The type of journal will be chosen based on the assessment of the Scientific Committee during the Colloquium. Authors of selected contributions will be informed by the Organizing committee and invited before June 28, 2020.
TECHNICAL AND CULTURAL EXCURSION (Thursday) 
The Organizing committee offers to participants on the technical and cultural visit:
Technical: Orava dam – dam wall and power plant (walking about 1:30 hours)  https://www.naoravedobre.sk/clanky/zakutia-muru-oravskej-priehrady-20/
Cultural: Orava Castle  built on a rock above the river Orava in Oravský Podzámok like an "eagle nest", is one of the greatest tourist attractions of northern Slovakia. It was built in the place of an older wooden hillfort after the Tartar invasion in 1241. Through the following centuries, this small fortress transformed into an extensive castle structure with 154 rooms and  754 stairs (walking about 1:40 hours)   
https://www.oravskemuzeum.sk/en/exhibition/orava-castle/  or https://youtu.be/yiSLUvdPXL0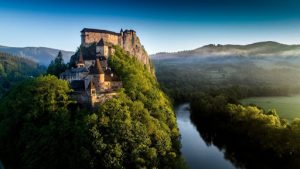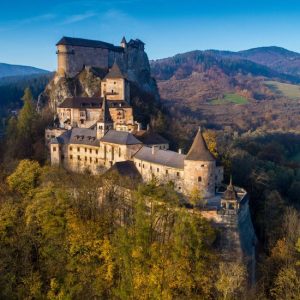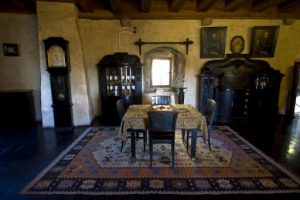 You don't want to take a part on the excursion: For people which will not be participating on a technical and a cultural excursion we offers (but we do not organizing it):
Aquapark Oravice, cca. 11 km from UNIZA resort.
Center of Rohače valley including waterfall, cca. 4 km from UNIZA resort.
Orava village museum, cca. 500 m from UNIZA resort.
Cave in Brestová – Zuberec,  cca. 500 m from UNIZA resort.
Sauna in UNIZA resort.
FEES
The participation fee is 250.- Eur (VAT included); must be paid by invoice only (please, send your correct invoice address to us in the Registration Form https://bit.ly/3a3q0D2). Please send your payment of the colloquium fee until May, 06, 2020.
For one member of scientific committee from every country the fee is free (but must be signed in Registration Form – https://bit.ly/3a3q0D2)
The registration fee covers the costs of conference organization, publication, accommodation, alimentation and further organized programms.
Bank Account Information:  
Bank Name:                     Štátna pokladnica
Account Holder:             University of Žilina
Bank Address:                 Radlinského 32, 810 05 Bratislava, Slovakia
Bank SWIFT Code (BIC): SPSRSKBA
Bank IBAN Number:       SK3481800000007000269861 
Subject:                             102120
Notice to receiver:           write the name of a conference participant
Organizing committee:
prof. Ing. Otakar Bokůvka, PhD.
prof. Ing. Peter Palček, PhD.
prof. Ing. Eva Tillová, PhD.
Ing. Mária Chalupová
Ing. Lenka Kuchariková, PhD.
Ing. Milan Uhríčik, PhD.
Ing. Juraj Belan, PhD.
Scientific Committee: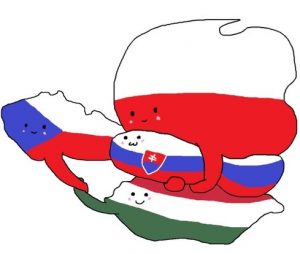 Slovakia   
prof. Ing. Otakar Bokůvka, Ph.D.,
prof. Ing. Peter Palček, Ph.D.,
prof. Ing. Eva Tillová, Ph.D.
Ing. Lenka Kuchariková, Ph.D.
Ing. Juraj Belan, Ph.D.
Czech Republic
prof. Dr. Ing. Libor Beneš,
prof. Ing. Eva Schmidová, Ph.D.
Poland
prof. dr. hab. inż. Ferdynand Romankiewicz
prof. P.Cz. dr. hab. inż. Robert Ulewicz
dr. inż. Magdalena Mazur
dr. inż. Remigiusz Romankiewicz
Hungary
prof. János Takács, Ph.D.
Dr. Tamás Markovits
Dr. Balász Vehovszky
Programme 
Invitation you can download here Invitation Colloquium 2020
 27.5. 2020
1300 – 1430        Registration
1300 – 1430        Lunch
1430 – 1445       Opening ceremony
1445 – 1530        Session I – Lectures
1530 – 1545         Coffee break
1545 – 1730       Session II – Lectures
1800                    Dinner
28.5. 2020
0730 – 0830       Breakfast
0900 – 1230       Technical Excursion – Orava dam
1230 – 1400        Lunch
1400 – 1630          Cultural Excursion – Orava castle
1900                    Colloquium Dinner
29. 5. 2020
0730 – 0830       Breakfast
0900 – 1015       Session III – Lectures
1015 – 1030            Coffee break
1030 – 1145       Session IV – Lectures
1145 – 1200            Closing ceremony
1200                    Lunch